Trucking and Owner Operator Services
We pride ourselves in covering all your trucking needs. With a decade of experience aiding and assisting owner-operators, we have the expertise to guarantee you accurate and timely filings. If we do not offer the service you are needing we have a vast network of associates that we can refer you to.
We keep up to date with all state and federal guidelines. We work directly with the state and federal offices to insure quality and quickness in our work.
Some of our services include: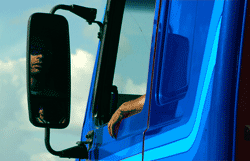 ICC / MC Authority
DOT Numbers
Broker Authority
UCR - Universal Carrier Registration
KYU Numbers
NYHUT Permits
NM WDT Permits
OR WDT Permits
IN IRP Plates
IN Base Plates
IFTA Licensing
IFTA Fuel Taxes - all 48 states
2290 Tax Filings
EIN #/Federal ID #'s
Corporation & LLC Filings
We truly believe that the owner operator is part of the backbone of our nation, and we thoroughly enjoy meeting and talking with each and every one of you. In today's tough times it is more important than ever to get what you need, or where you need to go, as cost effectively as possible. That's why at OOPS we believe in offering services at a fair and reasonable rate.
We have committed ourselves to providing our customers with quality and convenient services. OOPS ensures that our customers' trucking companies are licensed to do business within the laws and regulations governing the highways by the State and Federal Motor Carrier Safety Administration.
"I would like to say thank you for handling my IFTA filing, not to swell your heads but I have to say, no other company that provides this service comes close to your level of customer service and efficiency, no... I'm not blowing smoke, the person I spoke with was extremely polite and friendly, made me feel as though my business however small was actually important to her, then she told me that she would have this filled and an email to verify would be sent out in a couple days and shortly thereafter I would receive a letter in the mail containing my receipt and a copy of the filling... this actually happened, your probably wondering why I said that, the reason is that the copy of the filing and the receipt sent out by mail was the first I have ever received, I have requested it time and time again from other service providers and nothing. Its a good feeling to know that actual good old fashioned customer service isn't dead, and someone out there actually appreciates my business." Joel - Joel Long Trucking